Designing an exceptional onboarding experience for new customers
Retaining new customers had become a challenge. It had become significant enough that a cross-disciplinary team formed across business lines to use service design thinking and tools to design an amazing onboarding experience for our customers based on a deep understanding of their needs and context. We named this the "we're so glad you picked us" project.
We worked closely with the Retention team who were already examining the data and running experiments, but we wanted to dig deep, understand why customers would leave so soon after joining and test our ideas with an unscalable & holistic prototype.
1: Research
Our goal was to have a lean approach to the research that allowed us to learn and iterate on our approach without diluting the insights. We started by gathering information within the business, talking with stakeholders and identifying which demographic and join channels were our biggest opportunity area for improvement. We then designed an interactive workshop for six participants, and we began recruiting for very specific users for our first two workshops.
We aimed for twelve people. We got two.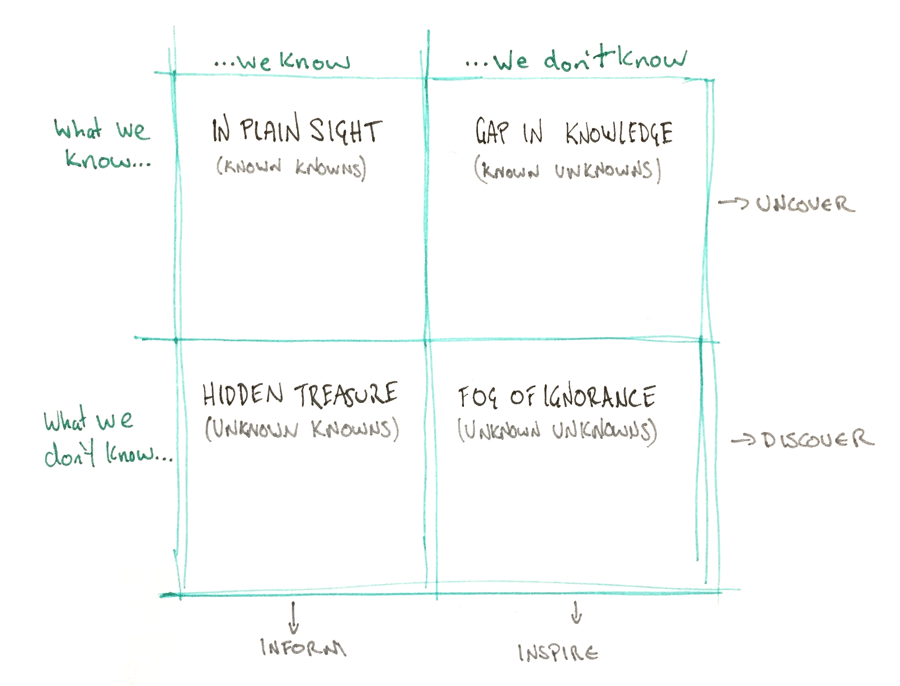 We developed/adapted this matrix after we got stuck after our first customer workshop. It helped us visualise and prioritise the research we had planned, and identify gaps that we should address. You can find more details in my article on Medium.
Something about the focus groups here.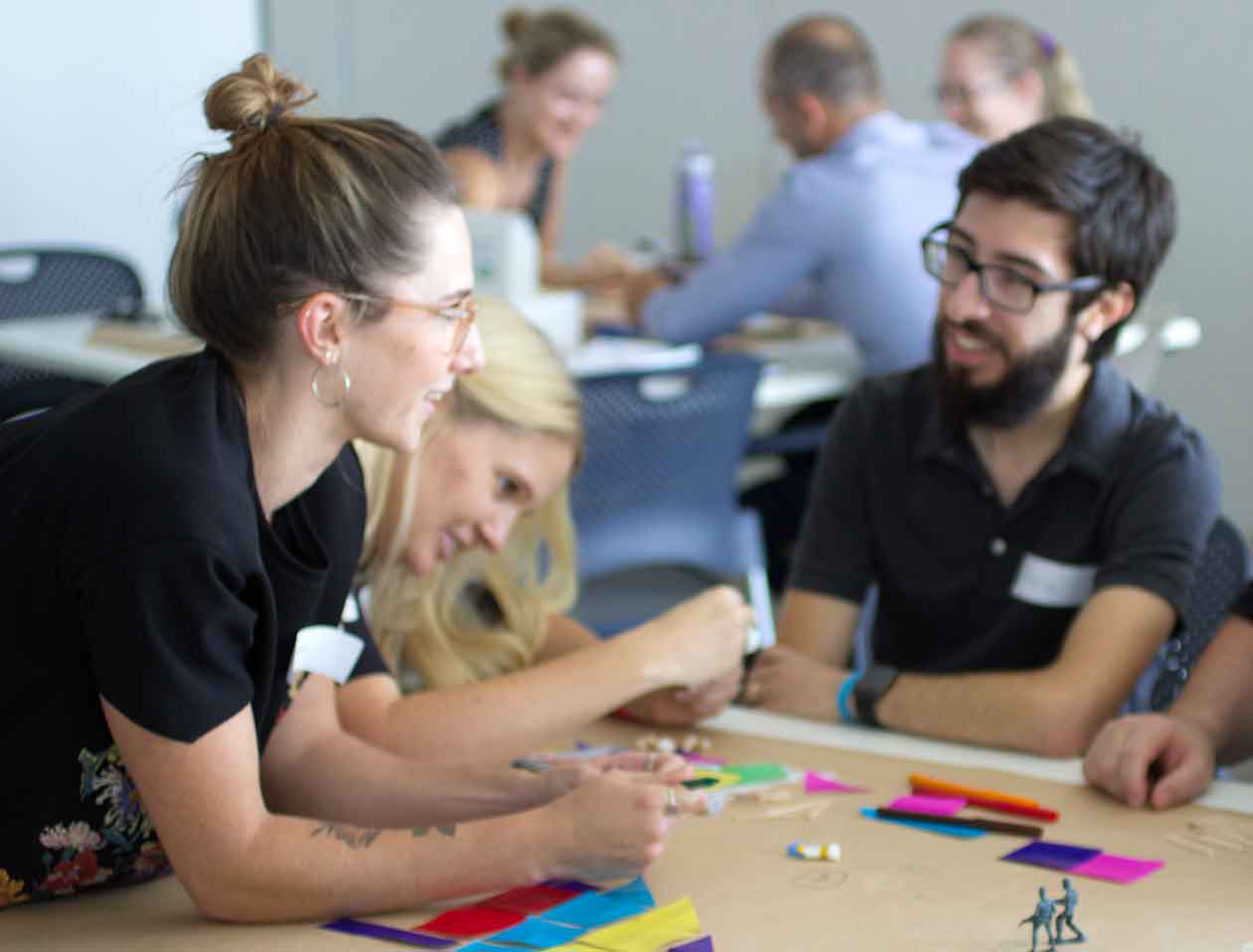 Generative stakeholder research
Imagine twenty internal stakeholders in a room with kits of coloured paper, pipe-cleaners, small toys and other ambiguous materials. All tasked with telling a story of an exceptional onboarding experience for a customer in the year 2052. Despite the different stories, we saw several consistent themes, and from these we began to understand the desires our stakeholders had for how our customers interacted with us.
2. Analysis
With over 300 observations Lena and I set aside three days for analysis. We do analysis of observations as an affinity map in Trello, which you can learn more about here. Once we'd agreed on some thirteen insights we wrote these onto index cards and used a wall to help us sort these into three groups. We moved to the wall for this last step as Lena and I are both visual-spatial learners who find that helps us see the connections between the insights.
3. Co-design
We held a workshop with key stakeholders to brainstorm and map ideas for a six month on-boarding experience. We added ideas that customers had suggested in our user workshops prompt divergent thinking. By the end of the workshop we had a rough framework for a storyboard of a customer experience.
In a first for us, we reached out to existing customers within the local area to help us refine events on this storyboard further. We were keen for this to be a co-design experience where our customers were equal in the design process, so this was held in a neutral location away from our offices, and we provided refreshments in a casual out-of-office hours setting. After each group of participants voted on significant moments in the storyboard, we then asked them to show us a version of that moment that would make it an 'out of this world' experience. We used generative techniques for this as well, encourgaing our customers to use ambiguous objects to visualise their ideas.
4. Prototype proposal & presentation
all the insights, themes, principles and etc into a storyboard + journey map
5. Handcrafted prototype test
The CX team will be testing this as a handcrafted prototype. We've been involved in this as subject matter experts, and lending a hand when needed with either design or research support. The goal of the test is not quantitative data, as it is a 30 person test, but to observe and learn as we go, and then follow up with qualitative investigation after the test.
Preparing resources for research workshops, facilitating workshops, stakeholder interviews, research analysis, research recruitment, journey mapping, storyboard illustrations, presentation to buisness, prototype mock-ups.
Glyn Thomas, CX Manager
Lena Barboutas, Design Research Manager
Jemimah Irvin, UX Designer
Jen Symes, Buisness Analyst